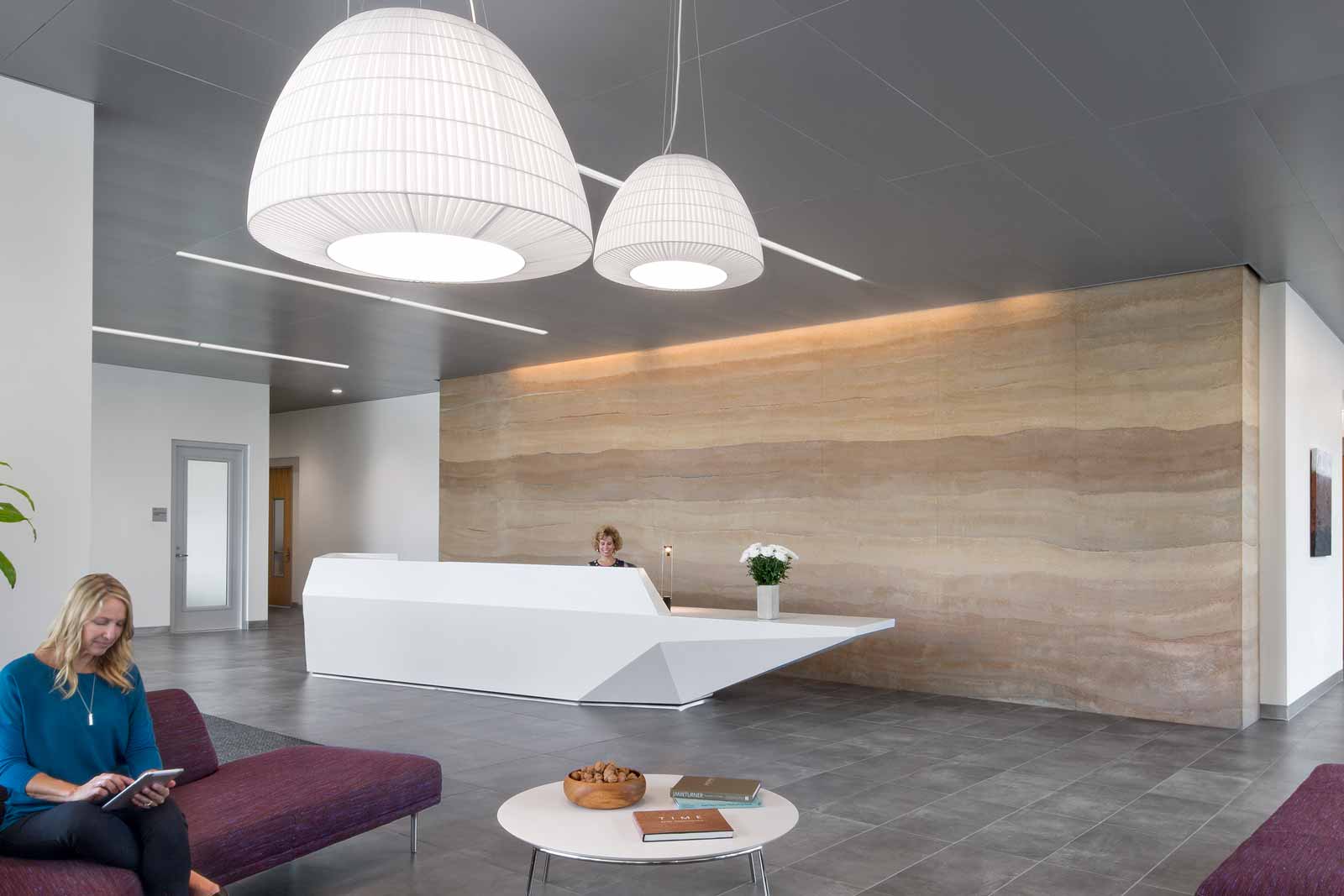 American AgCredit Lobby
The new corporate headquarters for American AgCredit in Santa Rosa was designed by TLCD Architecture. The building's design called for an entrance lobby backed by a forty-foot long, twelve foot tall, 16" thick stabilized rammed earth wall comprised of multiple soil types, representing the regions served by the bank. All of us at Rammed Earth Works appreciated the link between growing crops in earth and building a wall of earth in the lobby.
Built by Jim Murphy and Associates, the 120,000 square foot project received the 2016 AIA Redwood Empire Citation Award and the North Bay's Top Projects. The building exceeds U.S. Green Building Council LEED requirements for Gold-level certification.
Image © David Wakely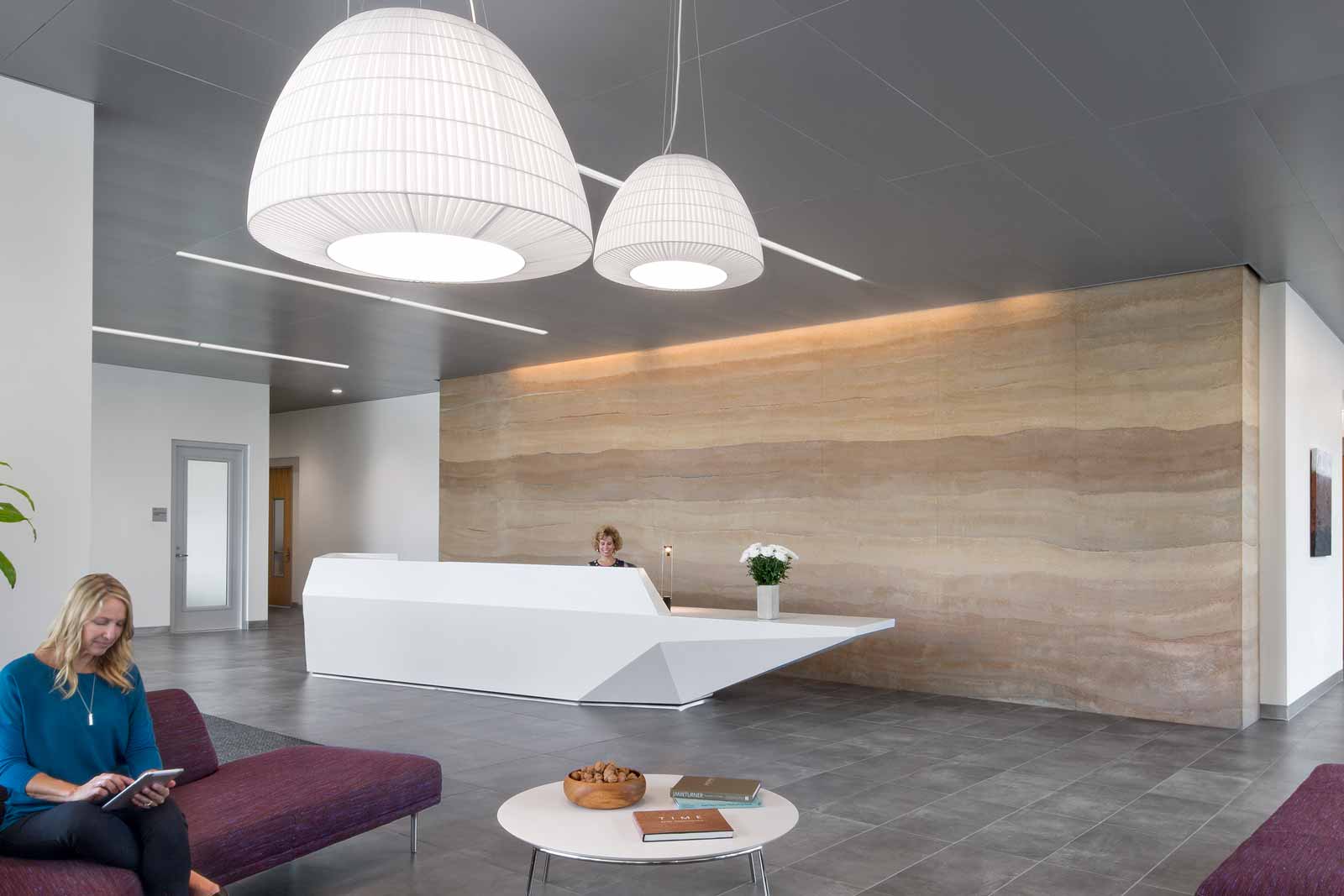 Grounding the structure to its site and to American AgCredit's roots in agriculture are fifty tons of stabilized rammed earth wall - the first thing you see walking in the lobby. AgCredit wanted the wall to tell the story of soil diversity across the agricultural regions it serves.
Image © David Wakely
You can look at the wall two ways: as a twelve foot deep slice through the soil horizons, with parent rock on the bottom metamorphosing through biological activity over millennia, finally giving way to fertile farmland at the surface. Or you can view it as simply a large mural in the lobby of a bank for farmers, in which the artists used earth as their medium.
The art mural wall was the first structure to come out of the ground on the 120,000 square foot building. The formwork for structural, stabilized rammed earth is very similar to concrete formwork, only more robust to support the heavy forces from ramming. Job sites can be dangerous places - open trenches everywhere - hard hats a must. Read more about the project's development in our blog.
Rammed earth differs from concrete in that the mixture is delivered to the formwork in six inch layers, each of which is compacted (rammed) to achieve the density that turns the earth back into the stone of its origin. Read more about the project's development in our blog.
Only when a rammed earth wall is finished and the formwork removed do you witness the skill and the artistry of guys in the hard hats.